Where did winter go?  It already feels like spring here in the NW and our very mild winter led to a very mild "off-season" in real estate.  Activity chugged along quite nicely over the coldest months and it is really starting to pick up steam now. 
This chart shows that while active listings in King County have increased 7.2% from last month, they are still down nearly 15% from last February.  At the same time, pending sales have bolted to about a 30 month high, or 165% gain over last year, and sold and closed homes have had a 41% increase over February of 2009.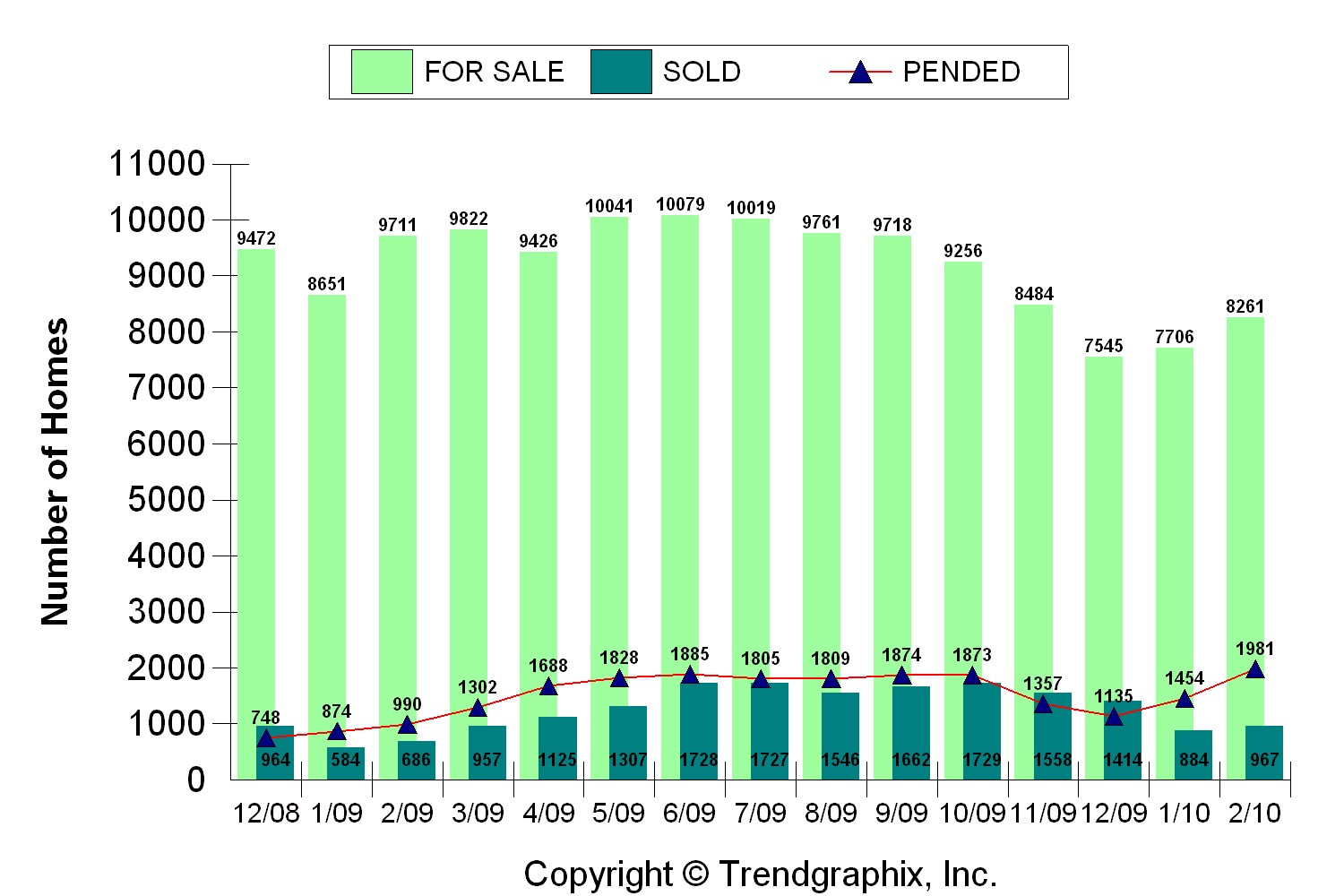 As far as prices go, the average sales price in King County was $462,000 and $206/sqft, which is down about 3-4% from last February, but up 2-3% from January.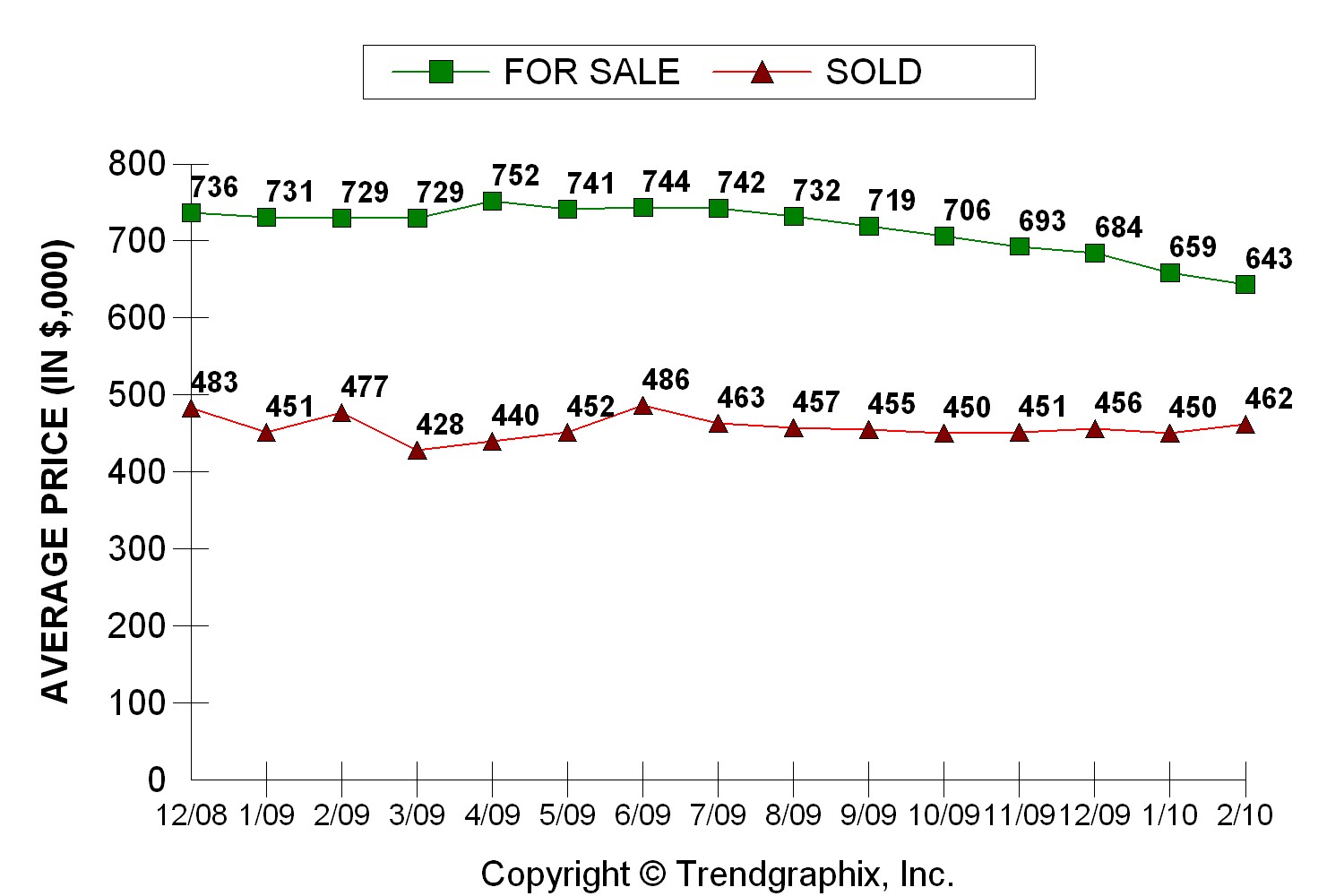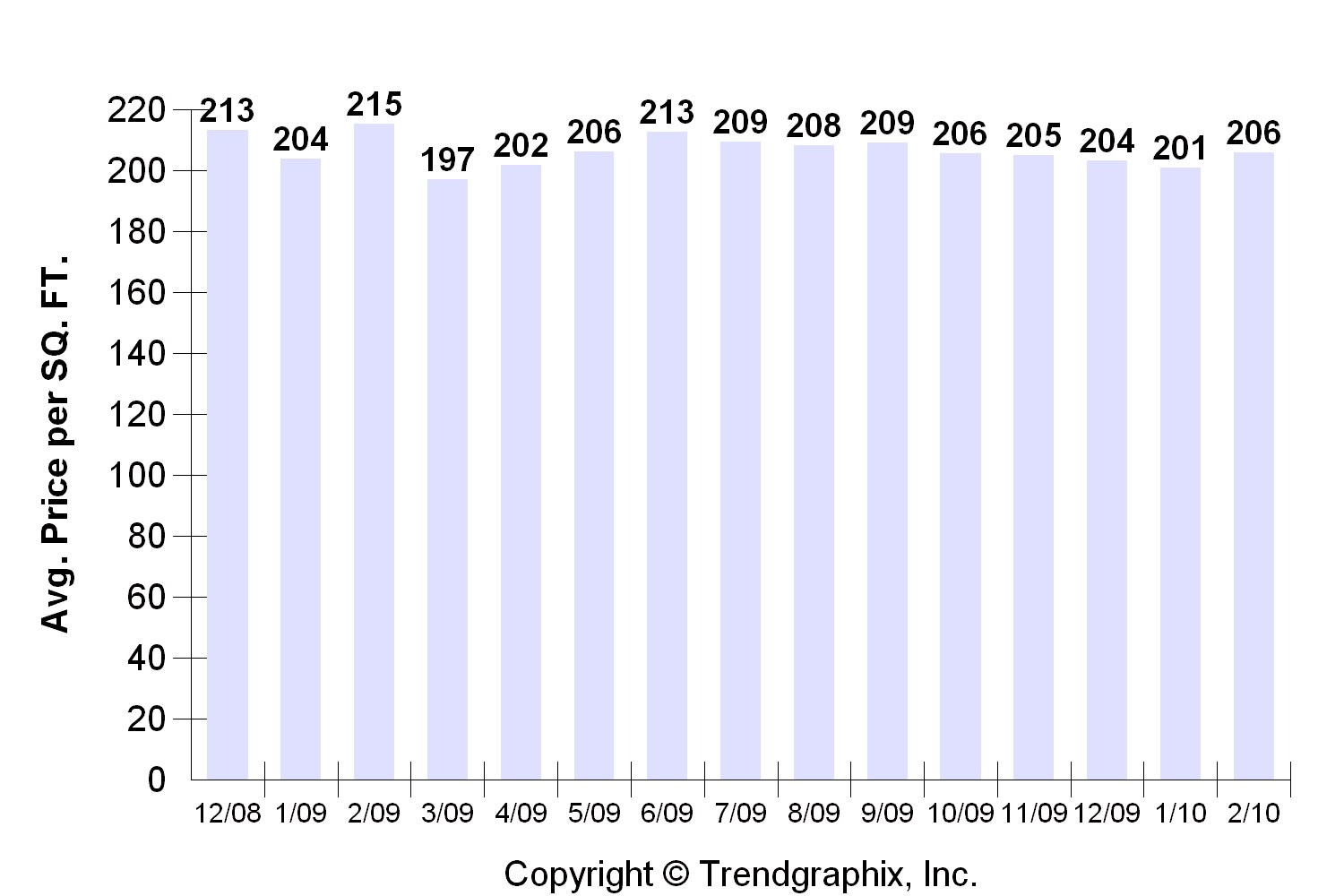 Days on market is running at 80 with an average sold/list price percentage of 96%.  Months of inventory has held fairly flat at 8.5 months.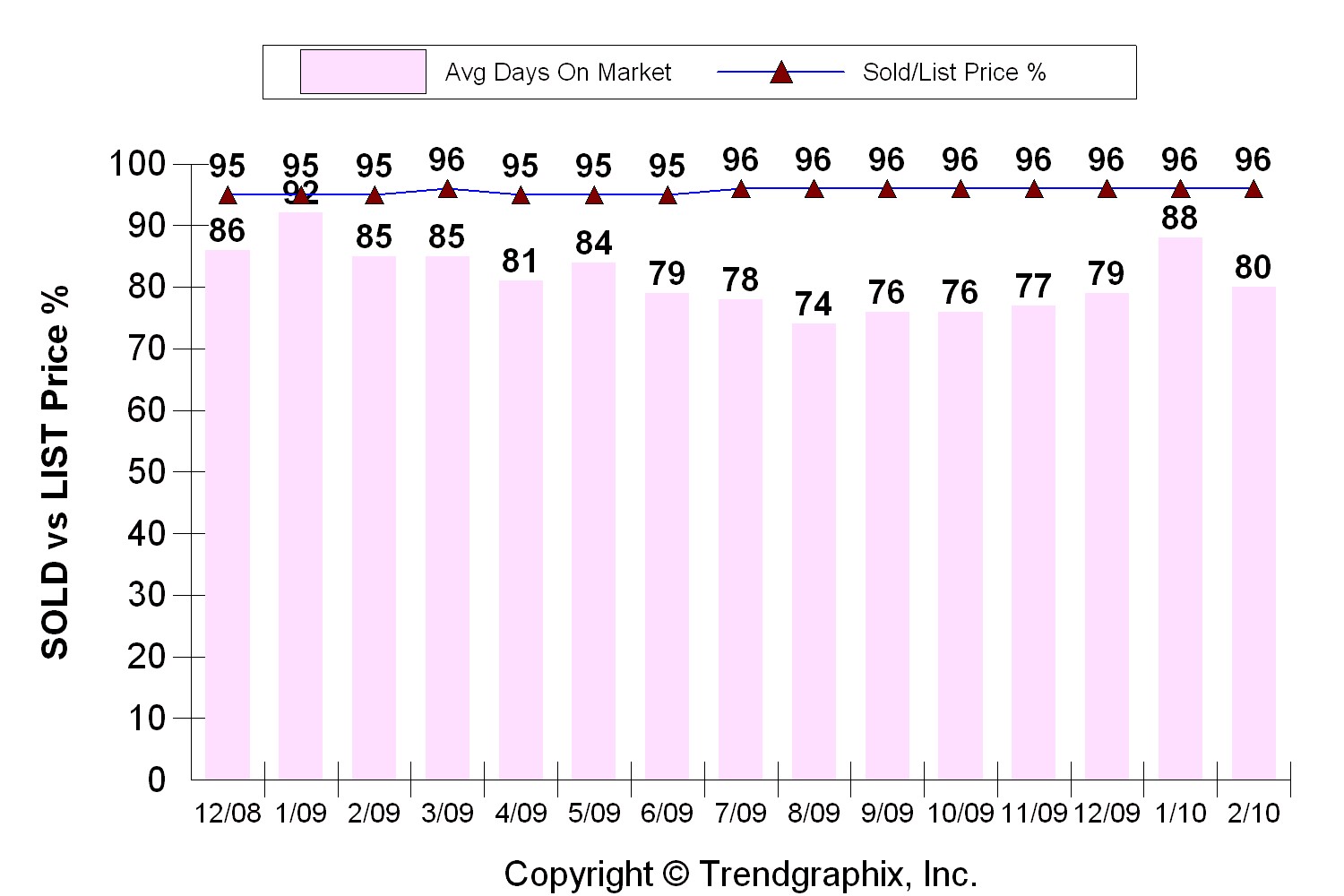 The following charts are all for Snohomish County and the trends are very similar to those of King County.  Pending and sold sales are up VERY nicely and prices are holding steady at an average of $314,000 and $152/sqft.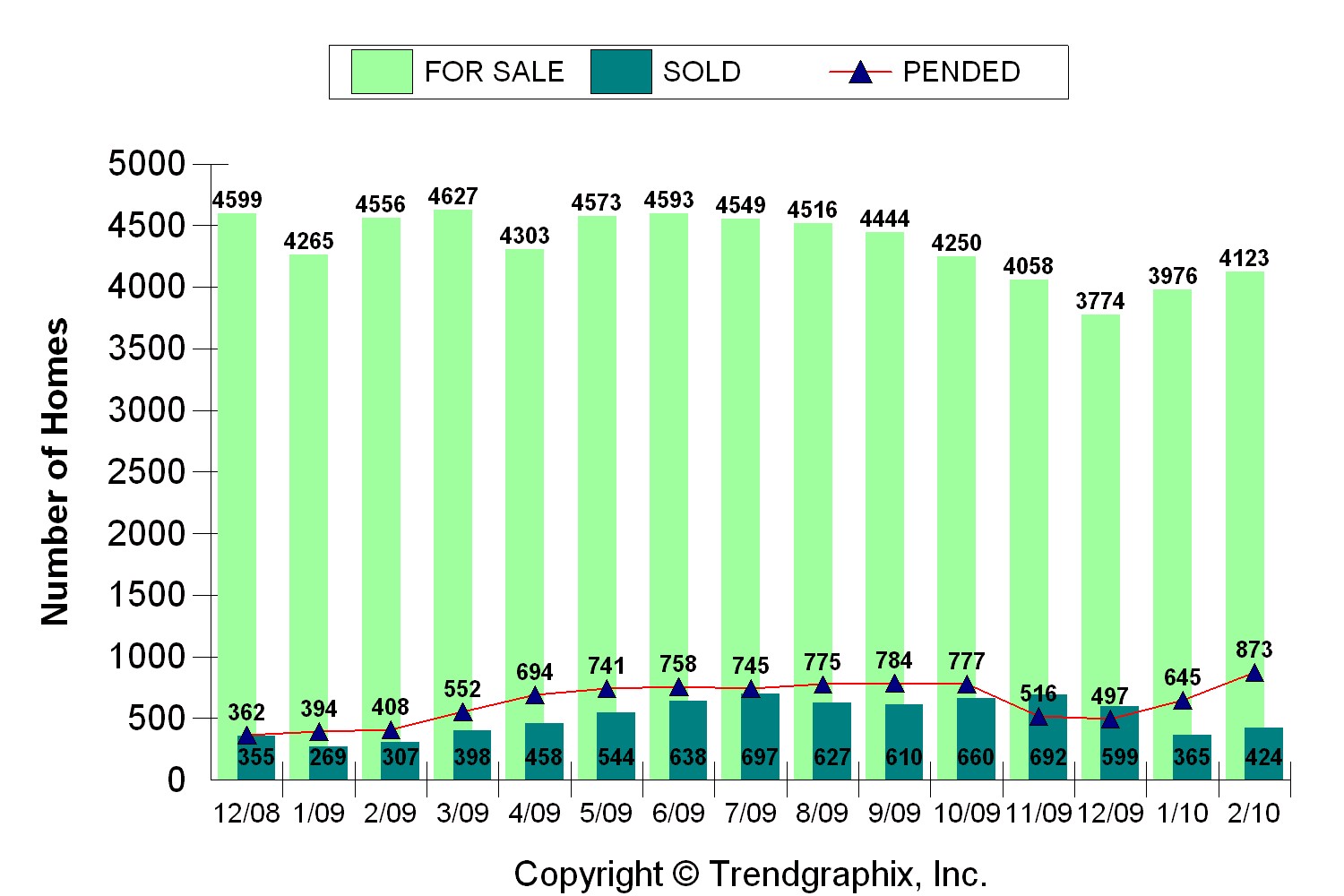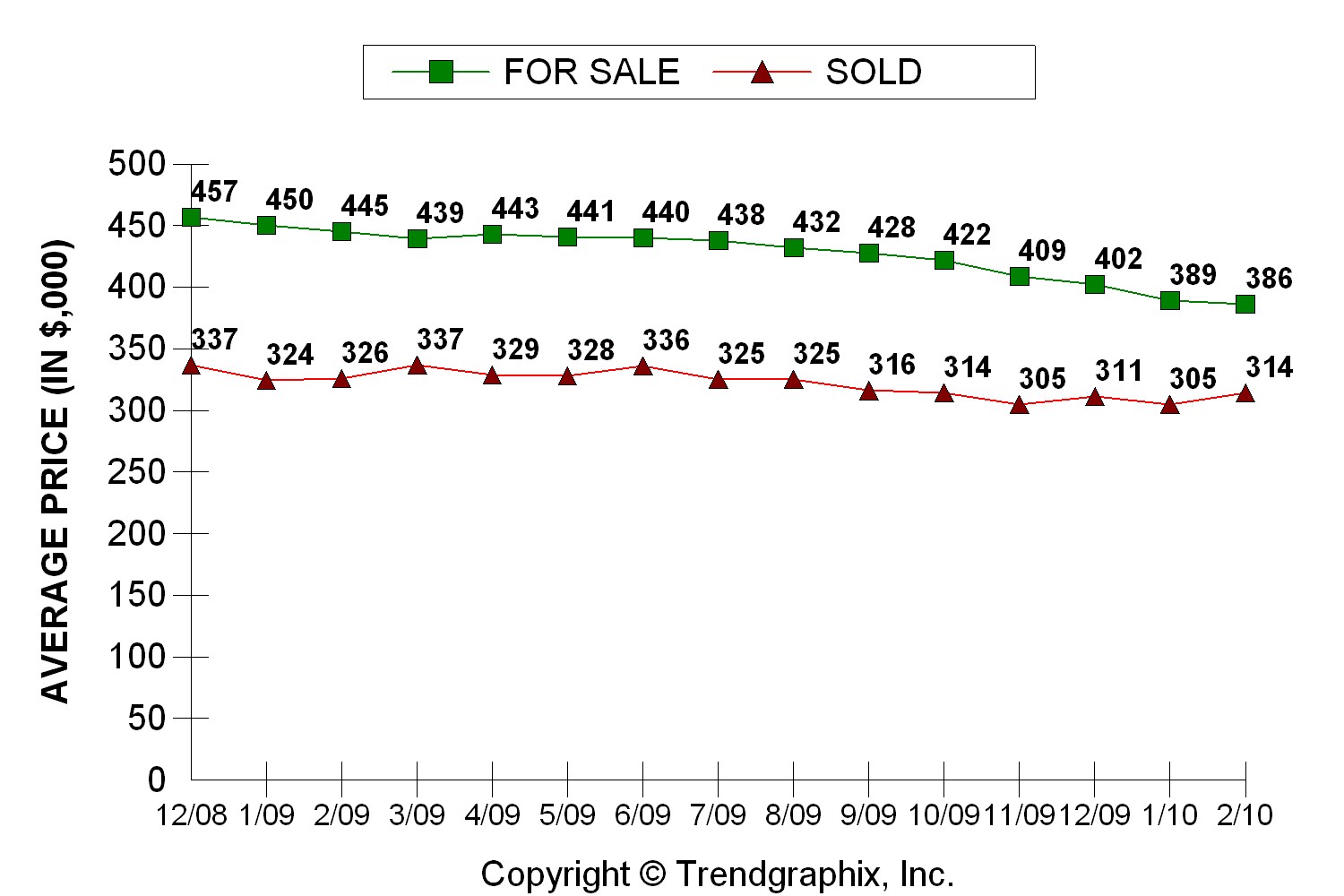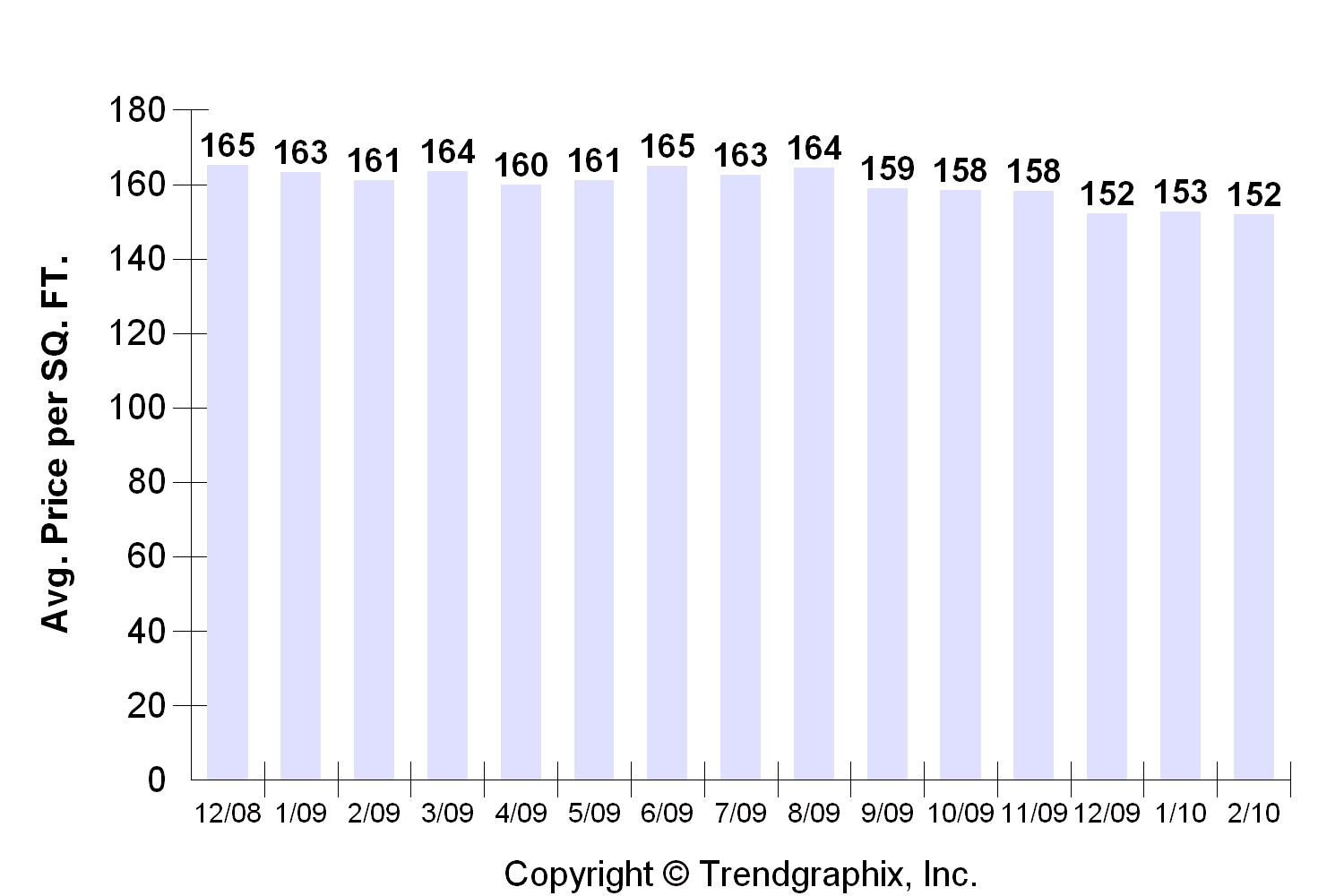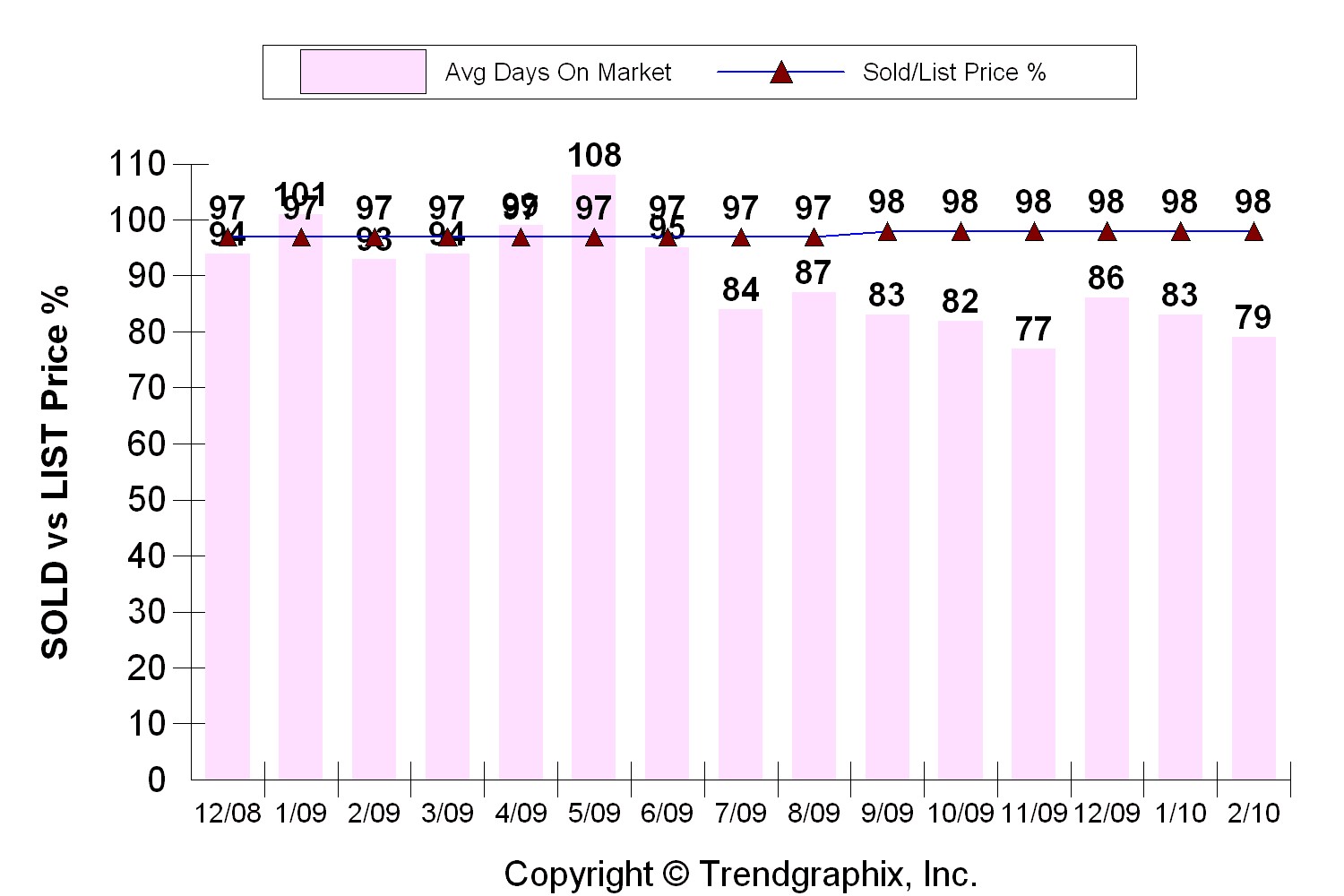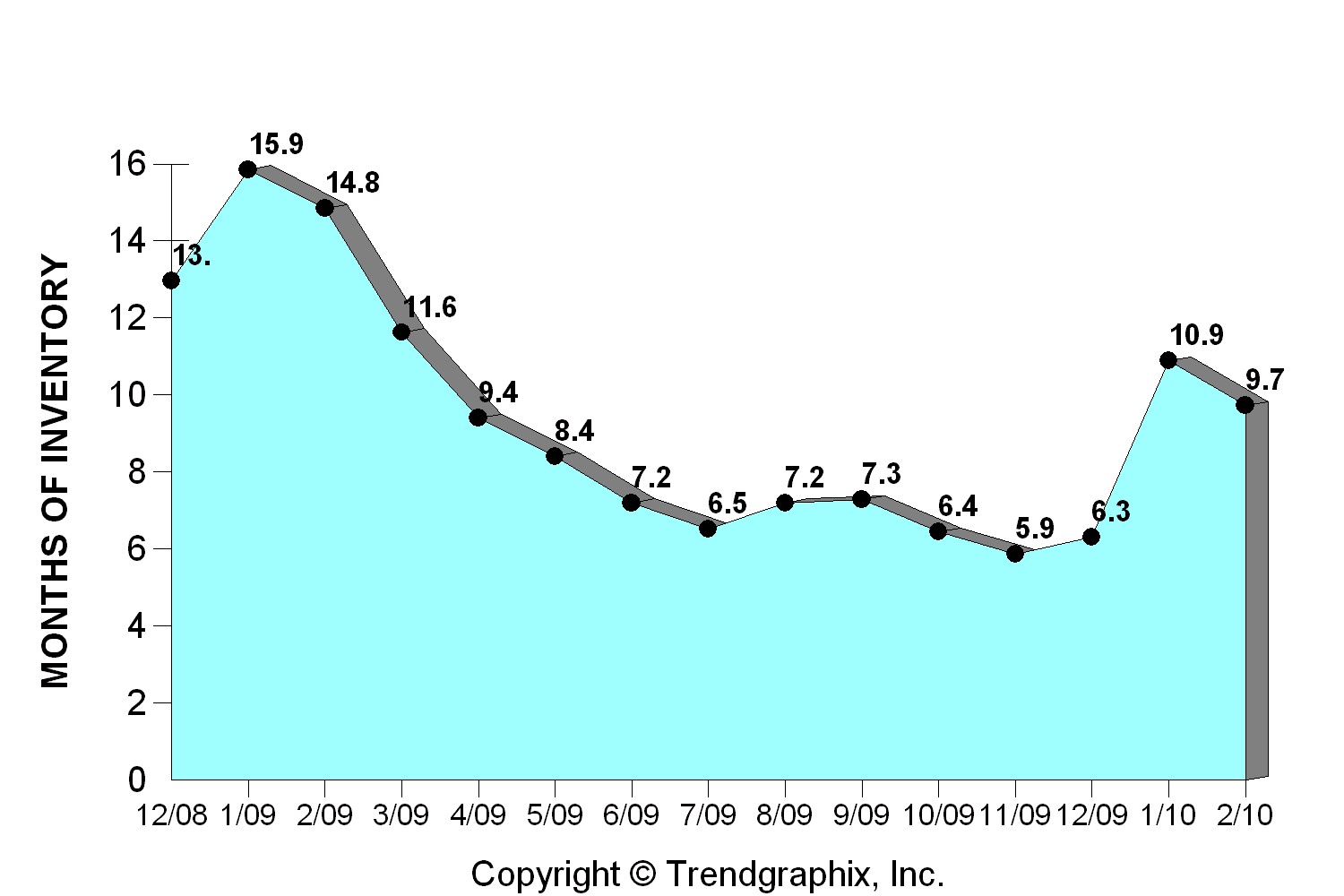 So, the combination of a new year, good weather, tax incentives, and low interest rates have all contributed to a large increase in activity in January and February.  I expect that continue for the next few months, at minimum, so if you're considering making the plunge into a home sale or purchase– Come on in, the water is nice and warm. 🙂